Principle Investigator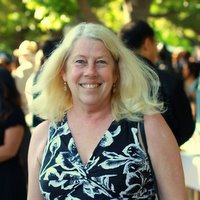 Betty H. Olson
Professor Civil and Environmental Engineering
Associate Director Urban Water Institute
University of California, Irvine
Education
Ph.D. in Environmental Health Science; minors in Ecology and Microbiology, University of California, Berkeley
M.S. in Master of Science degree in Environmental Health Science, University of California, Berkeley
B.S. in Biology with emphasis in Microbiology, University of California, Irvine
Professional Summary
Dr. Olson is a full professor in Civil and Environmental Engineering, in Henry Samueli School of Engineering. Dr. Olson was the founding Director of the Urban Water Research Center at UCI and currently is an Associate Director for the Center. Her areas of specialization are environmental microbiology, water and wastewater microbiology. Dr. Olson is a consultant to Advanced Technology Group of Kennedy/Jenks Consultants (1995 to present) and in this capacity she provides expertise on microbial water quality issues to utilities. Additionally, she is a consultant to the USFDA Pacific Regional Laboratory Southwest (2002- present) and she provides them advice on rapid molecular methods.
She has managed more than 30 research projects ($4.0 million) in the areas of public attitudes toward water reuse, microbial water quality, water distribution systems, disinfection and use of molecular technologies for water and wastewater/environmental diagnostics and currently improving process control in biological treatment. Dr. Olson has worked with a number of agencies including the Metropolitan Water District of Southern California, Los Angeles Water and Power, Orange County Water District, The Irvine Ranch Water District, County Sanitation Districts of Orange, East Bay Municipal Utility District, and The City of San Francisco Water Department.
Dr. Olson served for eight years as an elected member of the Irvine Ranch Water District and is a current member (since 1994) of the Santa Margarita Water District Board. During her tenure on the IRWD Board the district developed the Dyer Road Well Field, designed at wetland/bird sanctuary that is supplied with reclaimed water and developed a toxics program. In 2006, 2001 and 1997 she was Board President of the SMWD and is currently Board Treasurer. Dr. Olson was a member of the Drinking Water Committee for the Science Advisory Board of the USEPA and USEPA Science Advisory Board. She has served on National Resource Council Committees and the Water Science and Technology Board. While Dr. Olson's expertise in research is related to molecular aspects of microbiology of water, she has a strong background in the public health aspects of drinking water and also constituents released in wastewater. She has served on several committees for the NASA in regard to their research programs. She is familiar with both water and wastewater treatment practices in the US and internationally.
Honors and Awards (since 1984)
Water Quality Division, Best Article, 1984, American Water Works Association.
Fellow of the American Academy of Microbiology, elected 1986.
Chancellor's Distinguished Lecturer, University of California, Berkeley, 1988.
Foundation Lecturer, American Society of Microbiology, 1992-94.
Fellow of the International Institute of Biotechnology, elected May 1993.
Sigma Xi, Elected Fellow, 1993-present.
100th Anniversary Royal Society of Chemistry Egypt, Biotechnology Medal 1998.
Western States Water Council 2009, appointed by Governor Schwarzenegger
Publications: Selected Journal Articles (since 2005):
Dwight, R. Semenza, J.C. Baker, D.B. and Olson, B.H. 2005. Estimating the Economic Burden from Illness Associated with Recreational Water Pollution-a Case Study in Orange County California. J Environmental Management. Jul; 76 (2): 95-103. Epub 2005 Apr 22.
S. Sanchez and B. Olson. 2005. Ecology and industrial microbiology Microbial Diversity the bright and promising future of microbial manufacturing. Current opinion in Microbiology. 8(3): 229-233.
Jiang, S. C., B.H. Olson, W. Chu, J.W. He, S. Choi, J. Zhang, J. Y. Le, P.B. Gedalanga. 2007. Microbial Source Tracking in a Small Southern California urban Watershed Indicates Wild Animals and Growth as the Source of Fecal Bacteria. Appl Microbiol Biotechnol. 76, no. 4, pp. 927-934.
Wang, M.Y., B. H. Olson, J.S. Chang. 2007. Improving PCR and Quantitative PCR Detection in Environmental Wastewaters Sludges Using Bovine Serum Albumin. J Applied Microbiology and Biotechnology. 77(3): 645-656.
Le, JY, B.H. Olson and L. Leong, 2007. Evaluation of Molecular Indicators of Ammonia Oxidation as the Potential Monitoring Tools to Assess and Troubleshoot Nitrification Process at a Full Scale Wastewater Treatment Plant. Water Environment Federation Technology Conference Proceedings. Water Environment Federation. 5031- 5055.
Wang, M.Y., B. H. Olson, J.S. Chang.2008. Relationship among growth Parameters for Clostridium butyricum, hydA Gene Expression, and Biohydrogen Production in a Sucrose-Supplemented Batch Reactor. Appl Microbiol Biotechnol. Mar; 78(3):525-32.
Wang, M.Y., B. H. Olson, J.S. Chang.2008.Monitoring Dark Hydrogen Fermentation Performance of Indigenous Clostridium butyricum by Hydrogenase Gene Expression Using RT-PCR and qPCR. International J. of Hydrogen Energy. 33(18) 4730-4738.
Gedalanga, P and Betty H. Olson. 2009. Development of a quantitative PCR method to differentiate between viable and nonviable bacteria in environmental water Samples. Appl Microbiol Biotechnol 82: 587-597.
Scott, Z, B.H. Olson, S. Esmond, N. Maleki and J. Scherfig. 2008. Monitoring and Modeling the Anaerobic Digestion of Manure with qPCR in a Mesophilic Anaerobic Digester. WEFTEC pgs.
Gedalanga, P. B., H.K. Bae, P. Asvapathanagul, A.Boone and B. H. Olson. 2009. Molecular Analysis of Ammonia-Oxidizing Bacteria as an Indicator of Treatment Processes at a Municipal Wastewater Treatment Plant . WEFTEC pg. 4761-4773.
Bae, H, B. H. Olson, K. Hsu, and S. Sorooshian. 2009. Identification and Application of Physical and Chemical Parameters to predict Indicator Bacterial Concentration in a small Californian creek. Water Environment Research 81:633-640.
Bae, H, B. H. Olson, K. Hsu, and S. Sorooshian. 2010. Classification and regression Tree (CART) Analysis for Indicator Bacterial Concentration Prediction for a California Coastal Areas. Water Science and Technology
Bae, H, B. H. Olson, K. Hsu, and S. Sorooshian. (2009) Two Different Modelling approaches to Predict the biological Contamination of Aliso Creek, California. WEFTEC. Pg. 5048- 5055.
Asvapathanagul, P., H. Bang, H. Lee and B.H. Olson. 2010. Concurrent Rapid Identification of Bulking and Foaming Bacteria. WEFTEC. Pg. 587-600. Huang, Z., P.B. Gedalanga and B.H. Olson. 2010. Distribution of Nitrobacter and Nitrospira Communities in an Aerobic Activated Sludge Bioreactor and their Contributions to Nitrite Oxidation. WEFTEC.
Huang, Z., P.B. Gedalanga, P. Asvapathanagul and B.H. Olson. 2010. Influence of Physicochemical and Operational Parameters on Nitrobacter and Nitrospira Communities in an Aerobic Activated Sludge Bioreactor. Water Research 44(15): 4351-4358.
Asvapathanagul, P., H. Bang, H. Lee and B.H. Olson. 2011. Concurrent rapid identification of foaming filamentous bacteria using reverse-line blot hybridization. Water Environment Laboratory Solutions. Feb-Mar Pg. 5-10.